Details on how to attend this course will be provided by email once your registration is complete. You can also access your profile page to view all of your registrations.
Payment information will be collected when you checkout on the following page.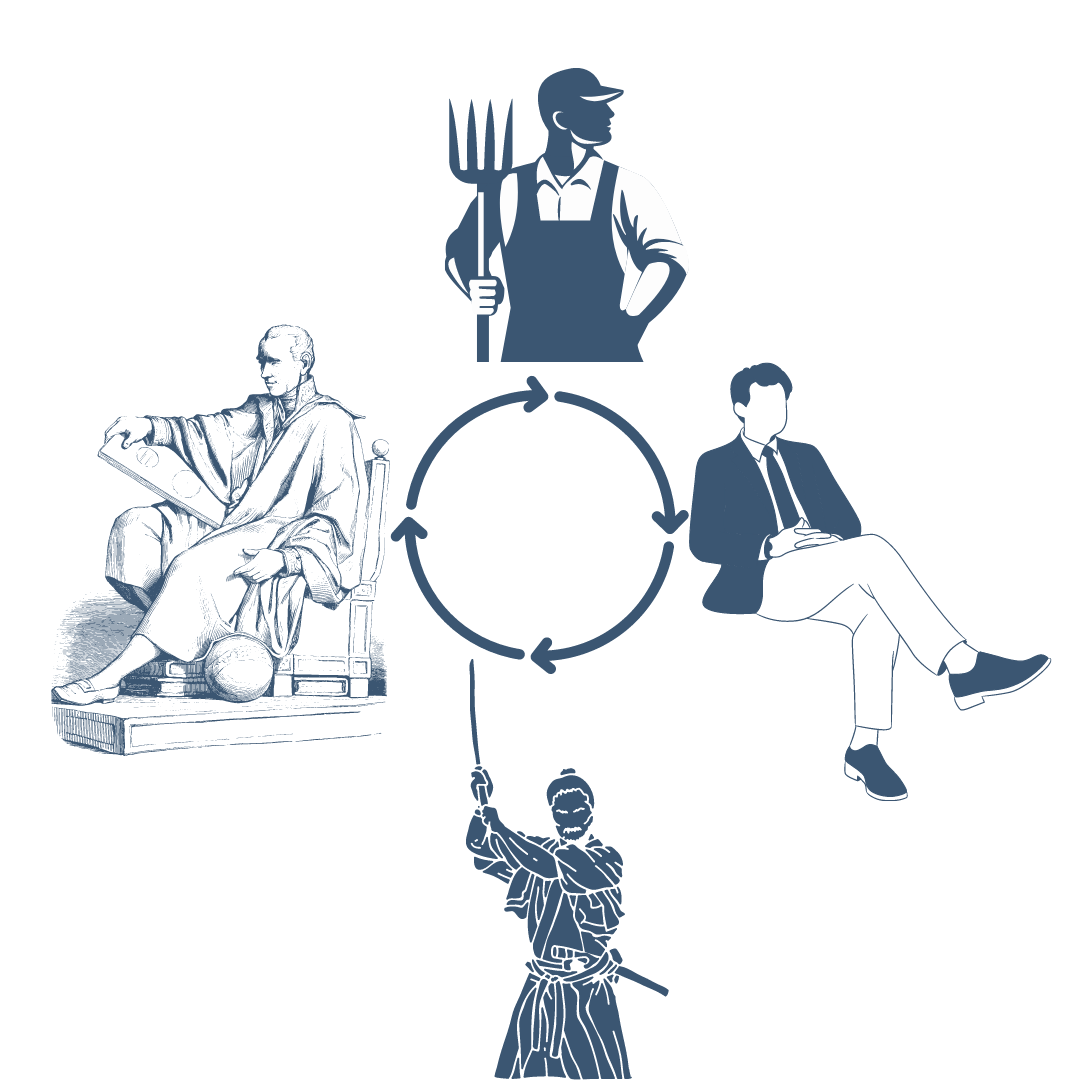 PROUT offers a new theory of history in this 2 part series, one that provides empowering insights for those who want to understand historical dynamics so they can revitalize the progressive movement of society. In this time of planetary transformation, the insights provided by PROUT's theory of history are particularly valuable. In this short survey course, we will cover the topics of collective psychology, the systaltic movement of societies, the rotation of social classes in position of social dominance, the concept of progress, and the methodology for bringing evolutionary and revolutionary change. We will also look at the six factors that are essential to sustaining civilizations. Supplemental readings will be provided for those who wish additional learning resources.
We strive to make our courses available to all. This program is offered on a sliding scale according to your ability to pay. You will choose an amount at registration. If you pay on the higher end you will be a "supporter" allowing others with financial challenges access to the course.
Minimum amount: $25 Suggested amount: $50 Supporting amount: $100
This course has 2 lessons:
November 05, 2022 @ 10:00 AM PDT for 90 minutes.
January 07, 2023 @ 10:00 AM PST for 90 minutes.
Ronald (Ravi) Logan
Ronald Logan is the Executive Director of the PROUT Institute. He is the principal author of PROUT: A New Paradigm of Development. In 1993, he co-authored the Plan for the Economic Development of Khabarovsk Krai on the Basis of PROUT, a report undertaken at the invitation of the Vice-Governor of Khabarovsk Krai in Far East Russia. His new books are A New Interpretation of Revolution and Transition to a New Era. He is also the co-founder and program director of Dharmalaya, where he has developed a diversity of residential training programs.